About Our Center
Mission Healthcare at Bellevue is an innovative short-term skilled-nursing and post-acute rehabilitation center in Northeast Bellevue, Washington, offering patients award-winning therapies 24 hours a day, 7 days a week. Physician oversight is guided by a licensed medical doctor, and a dedicated team of experts, resulting in excellent care. We have received 7 deficiency-free surveys, so you can be sure you or your loved one will receive the best care available.
As a patient at our state-of-the-art care center, you or your loved one will enjoy a newly renovated private suite and a warm and welcoming community offering social groups, art and music, wellness programming, and more. You will have the support of our 24/7 caregivers to help manage your daily needs during your time of recovery, as well as the expert guidance of our professional rehabilitation staff, so you can use your time and energy to build your strength and reclaim your life.
The Careage Advantage
Careage is a family-owned business with more than 50 years of experience providing compassionate, professional care. Local to Washington, we are based in Gig Harbor, just a short drive from many of our communities. We are happy to be led by a team of highly knowledgeable executives with expertise in the fields of independent living, assisted living, memory care, respite care, post-acute rehabilitation, home health services, and skilled nursing care.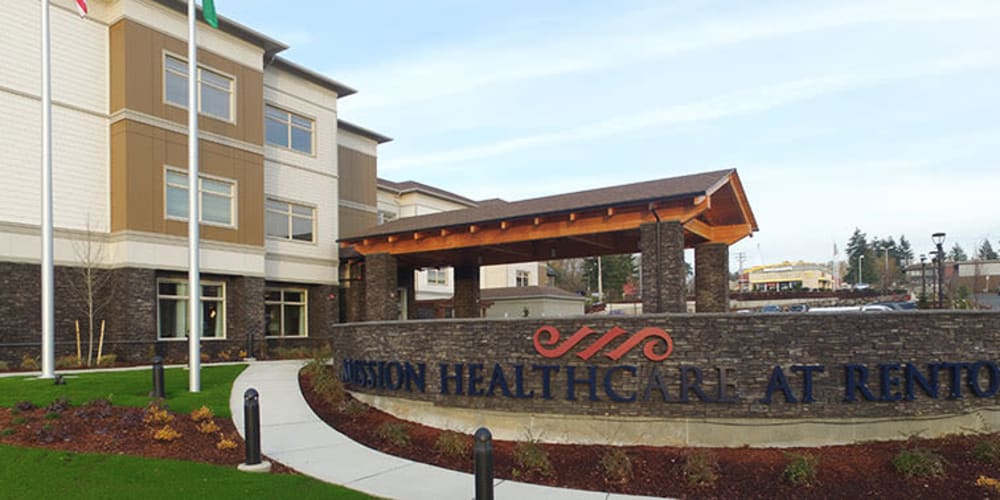 Mission Healthcare Near You
Mission Healthcare at Bellevue has a sister community in Renton, Washington, where you will find all the same high-quality care services just 20 minutes south of our Bellevue community.