Assisted Living at Patriots Glen
A little help can go a long way in making each day a richer and more fulfilling experience. For those who wish to live as independently as possible while receiving the ongoing care and support they need, Patriots Glen is the perfect place to embrace self-directed and maintenance-free living. Our Assisted Living nurses and caregivers are available 24/7 to provide help with the activities of daily life, such as bathing, dressing, and medication management, as well as household chores and mobility. Our job is to give you or your loved one the confidence to live your life and participate in social events and activities in ways that bring you joy.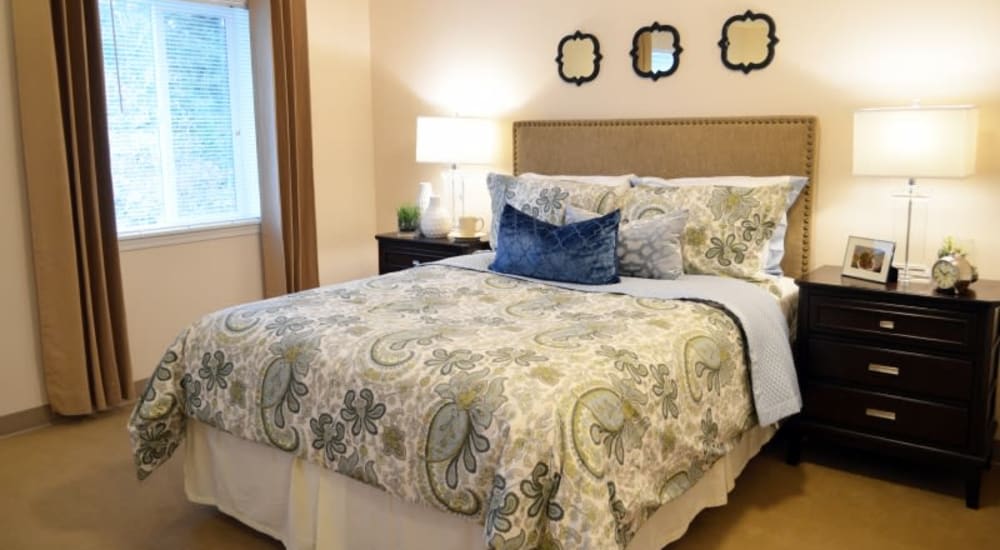 Independence & Assistance
Independence does not mean having to do everything alone. In fact, at Patriots Glen, it's quite the opposite. Here, you will find a practical combination of both independent activities and personalized care built right into each home. Our pet-friendly apartments offer a private place to rest and recharge in your own familiar space, while also providing 24/7 access to care and keeping you close to the action with our vibrant community atmosphere. All homes offer basic cable and WiFi for your entertainment and convenience.
Explore our Assisted Living floor plans today to learn more.