The Support & Enjoyment You're Looking For
At Patriots Glen, residents find the on site amenities and supportive services they need to make each day in our community a joyful and rewarding experience. We provide everyday assistance, 24/7 nursing care, and high-acuity care by compassionate professionals, while you enjoy life-enriching social programs, activities, and entertainment. Life at Patriots Glen includes everything you need to experience the high quality of living you deserve.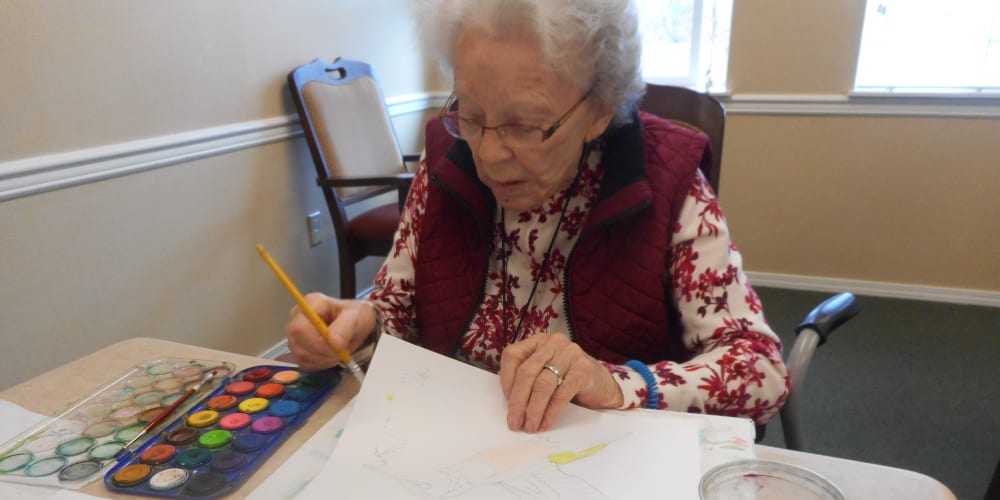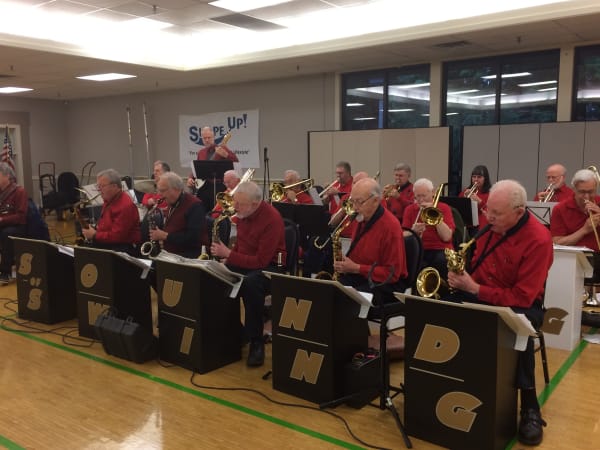 Amazing Amenities
Monthly rental fees include access to all of the following amenities:
Well-appointed common areas
On site entertainment multiple times a week
Regular game nights
Fitness classes
WiFi available
On site laundry center
Religious services
Pet friendly – small dogs, cats, birds & fish welcome
On site walking paths
Close to Robinswood community park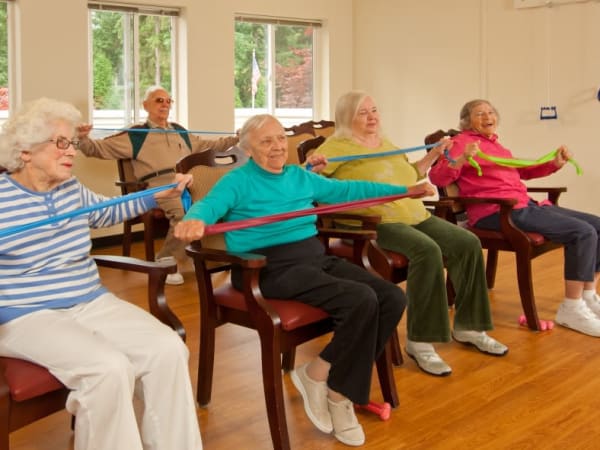 Advanced Services
The following services are designed to support a maintenance-free lifestyle, so you or your loved one can have more time and energy to commit to joyful and rewarding experiences:
24/7 caregiver assistance
Restaurant style dining
Housekeeping services
Laundry and linen service
Utilities & basic cable included (phone service excluded))
Licensed nurses on site 24/7
Senior-focused group fitness classes
Scheduled transportation by appointment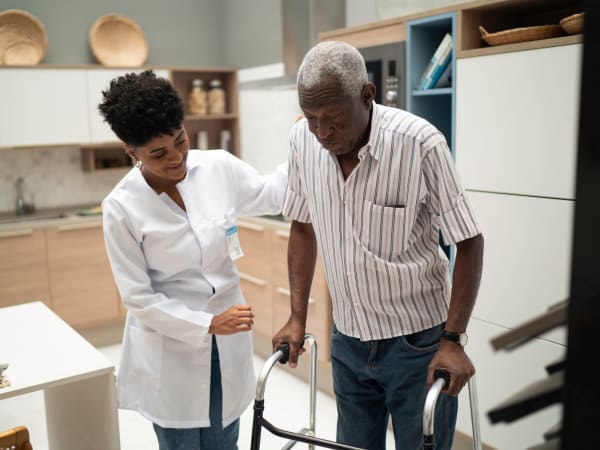 Personalized Care
One of the best features of life in our community is the personalized care that each resident receives. We take the time to develop individual care plans based on the one-of-a-kind needs, abilities, and personality of every resident. These care plans may include:
On site physician twice a week
Medication management & administration
Injections, including sliding scale insulin management
Continence care
Chronic illness management
Dressing & grooming assistance
Showering assistance
2-person & hoyer lift transfer assistance
Specialized diets & feeding assistance
Assistance with oxygen & nebulizer treatments
Behavior management
Home health & hospice care available
Access to inpatient skilled nursing & rehabilitation services
Modern HVAC Filtration
Research has shown that when people who are infected with or carrying the novel coronavirus exhale, talk, or cough, tiny pieces of the virus – called microdroplets – are expelled from their mouths. These pieces of virus can be so small that they float in the air, traveling anywhere from 3 to 6.5 feet, where they can be inhaled by other people, leading to sickness.
Patriots Glen's new HVAC system has the technology to make our community's air safer. Using patented ionized hydroperoxide technology called Photohydroionization™, which was developed by RGF Environmental, our modern system uses a rare metal catalyst and a hydrating agent activated by a broad spectrum ultraviolet light to react with ambient moisture, producing hydroperoxides which sanitize the air, killing microbes at their source.
In addition to RGF Environmental technology, the Patriots Glen HVAC system uses the HALO-LED home purification system, a mercury and ozone-free in-duct LED air purification system that treats every cubic inch of air-conditioned space, significantly reducing both airborne and surface contaminants and pollutants.
Together, these two systems provide Patriots Glen residents with cleaner, safer air and the peace of mind of knowing our community is actively committed to preventing the spread and infection of the coronavirus and COVID-19.
/
/